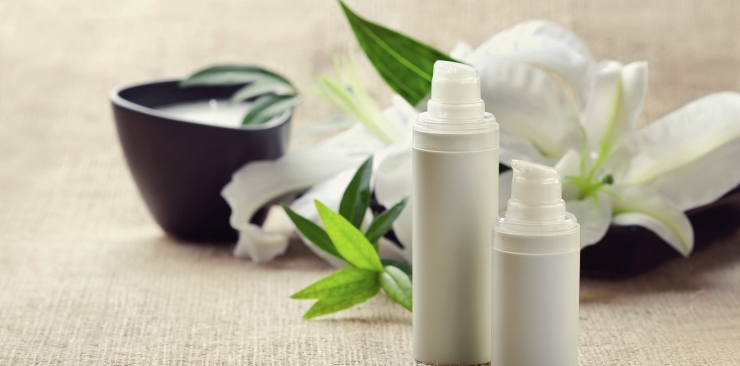 Natural cosmetics and organic cosmetics what they are, differences, certifications
There are many cosmetics on the market and can be: conventional, natural, organic. First of all we learn to distinguish natural cosmetics from organic ones, the standards for the certification of natural or organic cosmetics and then in the next post we will discuss how to read the label of the cosmetics and the ingredients that could be avoided in choosing the cosmetic for a skin to maintain healthy.
Natural cosmetics and organic cosmetics: the difference
Natural cosmetics are products with a high quantity of natural active ingredients that have not undergone chemical processes with synthetic substances. Natural cosmetics may include organic ingredients, but this may not always be considered organic products and the natural ingredients described on the packaging of the various products are not always present in appreciable quantities. But beware of certain cosmetics that only profess "naturalness", but in practice maintain their petrolatum, parabens, mineral oils, GMOs and generally harmful substances in their compositions (you should always check the INCI!). These ingredients, common in conventional cosmetics, are replaced in organic cosmetics by plant derivatives, for example from organic farming or natural raw materials.
To be considered a organic cosmetic, a cosmetic must meet certain criteria and for this reason the certifications that are assigned only when the products meet certain parameters are born. Furthermore, to distinguish "organic" cosmetics from "organic" cosmetics, it is necessary to check the percentage of organic ingredients with respect to the total ingredients.
For the certification of organic cosmetic products there is no a regulation by European Union as it is for agro-food, there is no law that establishes what is a biological and / or natural cosmetic. Organic ingredients, on the other hand, are governed by organic agricultural legislation (EC) Regulation n. 834/2007 of the Council. The certification becomes, therefore, a voluntary choice (and I would also add expensive) pursued by the most advanced and virtuous companies that feel the need to provide customers with greater guarantees, submitting to the controls of an independent and professional organization that guarantees their correct operate and the ecological qualities of the products.
The certification of organic and natural cosmetics
To guarantee the consumer, there are two European, private and voluntary standards with an international brand: Cosmos (Cosmetic Organic Standard) and NaTrue. These are flanked by several other national and international private certifications. Cosmos and Natrue assign products that meet certain organic-organic standards a certification that must be clearly visible on the product packaging. It is not enough that in the name of the product there is the word bio, because it really is (for example the brand "Bionike", it is not organic!). Certified Natrue or COSMOS products are obtained in compliance with the highest standards for biological and natural cosmetics, and are safe.
NaTrue is an international non-profit association committed to promoting and protecting natural and organic cosmetics worldwide. The Natrue organization was created in 2007 by pioneers and major producers of authentic natural and organic cosmetic products in Europe, in 2008 the international brand Natrue was created, strongly restrictive with regard to substances and processing methods with the aim of certifying really natural products. The Italian control bodies recognized by NaTrue are: Ccpb, Ecocert Italia, BioagriCert and Certiquality, while in Europe it is possible to mention Bio. When you see the NATRUE brand on a product, you can be sure that the product inside is not only consistent with a high standard, but it has also been the subject of a reliable certification process carried out by independent certification bodies.
NATRUE distinguishes products in three types:
1) "natural cosmetic", which means that the ingredients must be natural, but not necessarily organic (from organic cultivation). This basic standard defines the list of allowed ingredients and how they can be treated, as well as the limits of the minimum content of natural substances and the maximum content of natural-derived substances;
2) "natural cosmetic with biological portion", requires higher minimum levels of unprocessed natural substances and less derived natural ingredients, with ingredients of biological origin and / or wild harvest controlled for at least 70%;
3) "organic cosmetic": it must contain even higher minimum percentages of unprocessed natural ingredients, of which 95% must be from controlled organic cultivation and / or controlled wild harvest, and even lower percentages of derived natural ingredients. For each brand, each product presented must fully comply with the criteria and at least 75% of the product / brand range must be certified.
Certification process: first of all, an approved Natrue Certifier (NATRUE does not directly certify, by transparency) will check the documentation relating to the range of products, including INCI formulations and designations as well as the proof of origin of the raw materials for their compliance with the standard NATRUE. Secondly, the certification body visits the structure, examines everything in detail, including the technical data sheets of the raw materials (for example, declarations by suppliers regarding the presence of non-GMOs ...) but also the amounts reported, the status of stocks of material, shares, etc., and then obtained the certification.
Here the requirements in detail for natural and organic cosmetics under the Natrue brand.
Cosmos was the second historically created standard, and was wanted by the certification bodies to put emphasis on traceability and other salient points of food certification in order to make the two sectors as similar as possible. This standard was developed at European and international level by BDIH (Germany), COSMEBIO & ECOCERT (France), ICEA (Italy) and SOIL ASSOCIATION (United Kingdom), founders of the COSMOS AISBL standard (a registered international non-profit association in Belgium), created to define the common requirements and the definitions for organic and / or natural cosmetics, now also AIAB is approached. The rules of Cosmos certification, consequently, concern the entire production cycle, from the origin of raw materials to packaging, from environmental management to communication, etc.
The main objectives of the COSMOS standard are: - the promotion and use of products from organic farming and in respect of biodiversity; - the use of natural resources in a responsible way and in respect of the environment; the use of processes and productions that are clean and respectful of human health and the environment; the integration and development of the concept of "Green Chemistry".
Cosmos distinguishes the products in two different types and includes 2 types of certification:
1) "natural" means that most of the product (98%) is actually of natural origin, leaving the petrochemical component limited to the remaining 2%: in this case the label "Cosmos Natural" appears on the label and a percentage is not required determined of organic ingredients and with regard to the permitted ingredients, see the individual national certifying bodies;
2) "organic" means that at least 95% of the physically processed agricultural ingredients present in the formula must actually be of biological origin and to obtain the Cosmos Organic certification mark at least 20% of the total ingredients must be organic or 10% for rinsing products (soaps, shower gel, shampoos etc.).
To be Cosmos certified, these products must comply with the defined criteria regarding: - origin and processing of the ingredients; - total composition of the product; - storage, manufacturing and packaging; - environmental management; - labeling and communication; - inspection, certification and control. Users of this standard are manufacturers, distributors and brand owners of cosmetic products and organic or natural ingredients. For more information about Cosmos standard click here.
Whether with NaTrue or with Cosmos, once the strict standard procedure has been passed and certification is obtained, the product undergoes an annual surveillance which includes periodic inspections at the production units, warehousing and product distribution centers in order to verify maintenance of the conditions of compliance.
Eco organic, vegan and biodynamic products: what are they?
Eco Bio cosmetics: it is the cosmetics that protect the environment, the consumer and animals. In particular it promotes (like organic cosmetics):
- the use of natural raw materials;
- the use of raw materials from organic farming or from certified spontaneous collection (and the use of plants or parts of them at risk of extinction is excluded);
- the absence of non-plant raw materials considered "at risk" or allergenic, irritating or with evidence of probable damage to human health.
For this reason it excludes: oil derivatives, silicones, carcinogens or substances that can cause environmental and ecological damage; genetically modified vegetable raw materials (GMOs) or irradiated with ionizing radiation. It is also eco-friendly in that it promotes the reduction of the environmental impact through the use of reduced and recyclable packaging, preferably from natural and renewable raw materials; production using the most modern eco-compatible techniques. The eco bio certifications are given by the same organic certification bodies.
Biodynamic products: biodynamic techniques follow the same principles as those of organic agriculture, to which, however, others are added derived from the teachings of Rudolf Steiner, a philosopher of the late nineteenth century known for his reflections in the medical, pedagogical, economic, agricultural and artistic.
The biodynamic company is considered a living organism, in which plant production is integrated with animal breeding, which provides fertilizer for crops.
Biodynamic agriculture considers all the stars, and the moon in particular, as determinant and influential elements on earthly life and on the cycle of life. Increases the strength and defenses of the soil thanks to specific preparations based on natural substances.
Biodynamic products are subjected to the same controls as organic products; the private Demeter brand guarantees that no less than 90% of the ingredients are biodynamic.
VEGANOK: is the first and only Etica guarantee mark for Vegan products born in Italy that responds to a very strict specification, whose staff is entirely composed of vegans who care about spreading this ethical choice. The company that decides to self-certify a product according to the VEGANOK standard, operates in accordance with the European standard UNI EN ISO 14021 (type II environmental label carried out without certification by an independent third party, by manufacturers, importers, distributors, retailers). VEGANOK is the most widespread standard in Italy that guarantees the consumer precise ethical and environmental characteristics. In particular, it guarantees that the single product that uses the VEGANOK mark (3.1.16 self-declared environmental statement) compulsorily present on the label of each registered product, is compliant with the VEGANOK specification (Explanatory statement, 3.1.7). This specification is always and freely available here.
Final considerations
Choosing a certified cosmetic is the first good rule to follow in order to trust our purchase, even if it is necessary to point out that there are also non-certified cosmetics of companies that nonetheless show particular attention to the quality of the ingredients contained, but it is always good to read what they contain. In our next article we will learn to read the ingredients of cosmetic products, their Inci.
Our Made in Italy cosmetic brands certified selected for you by Erboristeria Como and that you will find here on our site are: Flora bio srl, Domus Olea Toscana snc (of which you can read our blog posts to how choice them), Phitofilos, Maternatura srl. Microcosmo, on the other hand, a small but well-established artisan company from Como, does not yet have the "bio" certification but its INCIs "speak" for themselves (otherwise we would not have selected them!) And are reflected in their philosophy. In fact, Microcosmo products are made in an alchemical-spagyric perspective, which makes this cosmetic line unique in its kind and in its characteristics. All the ingredients are chosen from a criterion of absolute purity: the oils used are exclusively of vegetable origin and pure perfumes are introduced as perfumes. The principle behind the entire Microcosmo line is the presence of spagyric extracts and oleolites made with wild plants that expert herbalists collect in the uncontaminated areas of Italy, considering planetary, lunar and solar aspects.
Visit our phytocosmetics department or contact us for any clarifications or for more information.
ALL RIGHTS RESERVED, THIS TEXT CANNOT BE REPRODUCED WITHOUT AN EXPRESS AUTHORIZATION OF ERBORISTERIA COMO