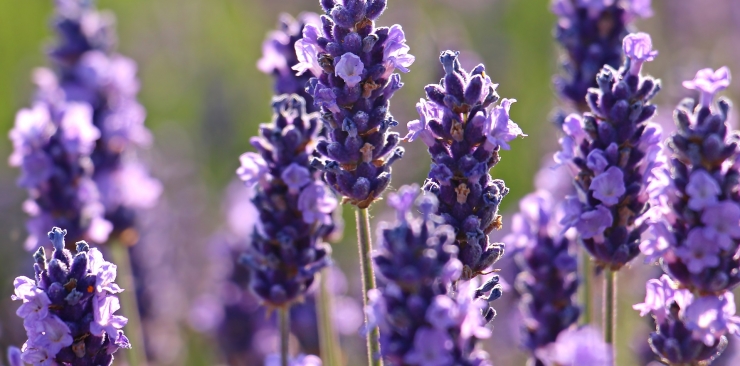 The fantastic benefits of lavender essential oil
Today we talk about a very fragrant plant, known for its multiple properties since ancient times, Lavender!
Often when we approach a lavender plant we spontaneously smell that typical, sweet, floral, herbaceous and refreshing aroma with a very pleasant balsamic-woody note.
Lavender is a perennial evergreen, very fragrant plant that is characterized by its purple-purple flowers, small and spiked, with flowering from June to September. Typical of the Mediterranean countries, it is now cultivated, due to its essential oil and also as a garden plant, in many regions, from the Mediterranean to Norway. It prefers arid and stony soils, sunny up to 1800 m.
The lavender essential oil is obtained by steam distillation of Officinal Lavender (or "angustifolia") fresh flowered tops. More than 300 components of lavender essential oil have been identified, but the most important with regard to olfactory characterization are esters and alcohols, such as linalol (anxiolytic, anti-inflammatory, antimicrobial and an acetylcholinesterase inhibitor) and linalyl acetate.
Lavender essential oil is a well-known sedative of the nervous system, has moderate antimicrobial activity, moderate larvicidal, acaricidal and insect-repellent activity, is soothing and has a certain local anesthetic action. Here are its countless benefits:
1) lavender essential oil: benefits for the skin
- its use in the bathtub can be used to reduce itching in the case of eczema or mycosis or dermatitis. The dose is 6-8 drops of lavender essential oil pre-mixed in a liquid soap. To increase the antimicrobial effect, add 2-3 drops of Tea tree essential oil;
- in local applications useful on impure and acneic skin, large pores, pimples. A humectant solution is obtained by mixing 3-4 drops of lavender essential oil in 33 ml of Jojoba oil (jojoba oil is useful for all skin types, especially for inflamed and sensitive skin, acne and dermatitis and is anti-inflammatory, in the case of oily skin the excess of sebum dissolves in the jojoba);
- in local applications it is used on iron burns, or from small accidents in the kitchen and on abrasions: just apply a few drops of lavender essential oil immediately, before and after putting the burn under cold water, so as to decrease pain and prevent blistering. If the burn is particularly painful, add 2-3 drops of Tea Tree essential oil. Alternative: prepare an oil composed of 50 ml of calendula oleolite and 20 drops of lavender essential oil and apply immediately on the scalded area, repeating the treatment several times a day.
- also useful as a soothing to insect bites.
2) lavender essential oil: benefits for colds
- a few drops in the bathtub or used as a component of fumigations or inhalations in case of respiratory disorders, helps to reduce nasal and bronchial congestions caused by colds and flu;
3) lavender essential oil: benefits on mood and stress
- a few drops of lavender essential oil in the bathtub help improve mood. For a simple olfactory effect use 3 drops, although it is usually recommended to use 6-8 drops to relax, while for a more powerful effect you can reach a maximum of 15 premixed drops. 20 drops of lavender essential oil in a 150 ml jar filled with cooking salts is a great relaxing bath remedy.
- the lavender essential oil can create a very relaxing environment, and for this you can use it in diffusers, vaporizers or simply on the radiator with a handkerchief. In the wardrobe it can be used to perfume clothes. The vaporization of lavender essential oil at night improved the insomnia of some subjects with light or moderate insomnia (also generally associated with Frankincense essential oil). Thanks to its calming power, lavender essential oil can undoubtedly also be used in case of agitation, nervousness, depressed mood, anxiety, waiting anxiety (generally with sweet orange), irritability, headaches and migraines;
- the lavender essential oil naturally represents an excellent fragrance for massage: it relieves stress and related problems such as insomnia, headache, anxiety, premenstrual tension and post partum depression;
4) lavender essential oil in perfumery
The lavender essential oil is widely used in perfumery as part of the agreements of fougere (fern) and in soaps, or in small quantities in cologne and in male styles.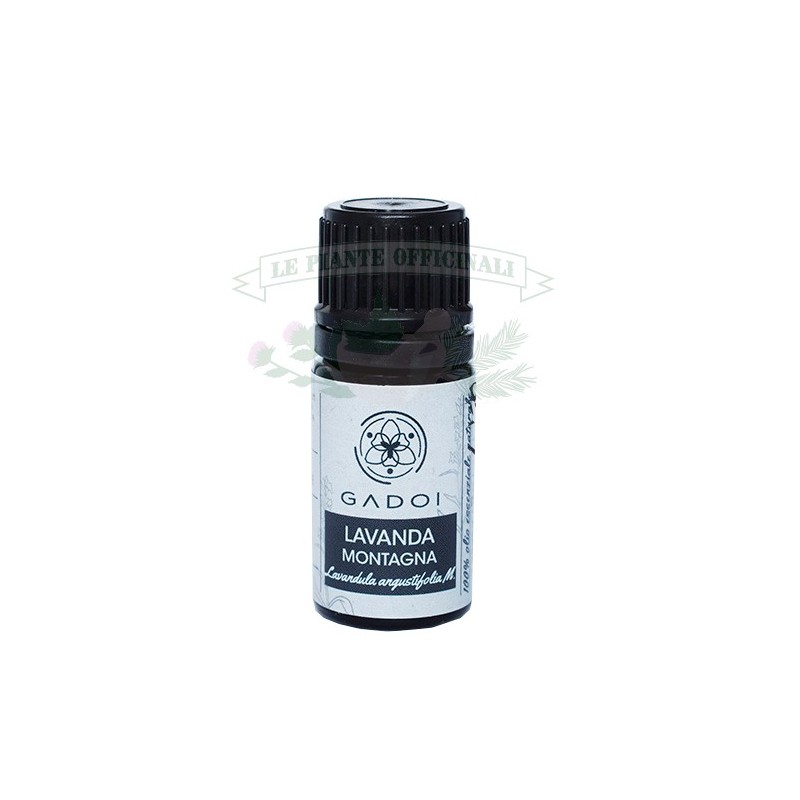 The lavender essential oil (Lavandula angustifolia Mill.) chosen for you by Erboristeria Como is 100% natural, it comes from organic farming and the part used for distillation is the inflorescence. In addition to high quality and easy traceability from a short supply chain, this 100% Made in Italy essential oil comes from lavender seedlings grown at an altitude of 1000 m above sea level, on the limestone soil of the Lessinia, in Trentino. Mountain Lavender, thanks to this altitude, has an higher linalyl acetate / linalool ratio than the same species cultivated in the lowlands (Senatore, 2000).
Dr. Laura Comollo
Visit our aromatherapy department or contact us for any clarifications or for more information.
ALL RIGHTS RESERVED, THIS TEXT CANNOT BE REPRODUCED WITHOUT AN EXPRESS AUTHORIZATION OF ERBORISTERIA COMO